A common hair treatment known as a perm, sometimes known as a permanent wave, can be used to create waves and curls in the hair. Because of advances in both technology and hair care, consumers in today's market have access to a diverse selection of perms that are tailored to the specific characteristics of their hair as well as their aesthetic preferences.
A vast variety of perms, ranging from very tight spirals to very loose waves, allow for a large variety of conceivable styles to be achieved. This article will assist you in making the decision on which types of perms will work best for your hair by comparing and contrasting traditional perms, digital perms, and body wave perms.
1. Acid Perm
This perm uses an acidic solution to change the structure of the hair in order to create beachy waves that are undone. This formulation, in contrast to alkaline perms, will not remove the natural oils from your hair, making it an excellent choice for strands that are more delicate than they normally are.
2. Alkaline Perm
This perm involves the use of an alkaline solution, which changes the structure of the hair in order to create curls that are sharper and more defined. Alkaline perms are most successful when applied to hair that is dense and course.
Also See: 50 Creative and Unique Fulani Braids Ideas of 2023
3. Spiral Perm
This perm style results in curls that are tight and regular, giving the appearance of spirals. Because the hair is wound around a rod in a spiral fashion, the curls are distinct and have a lot of substance to them. The best results are achieved with spiral perms on hair that is at least shoulder-length.
4. Spot Perm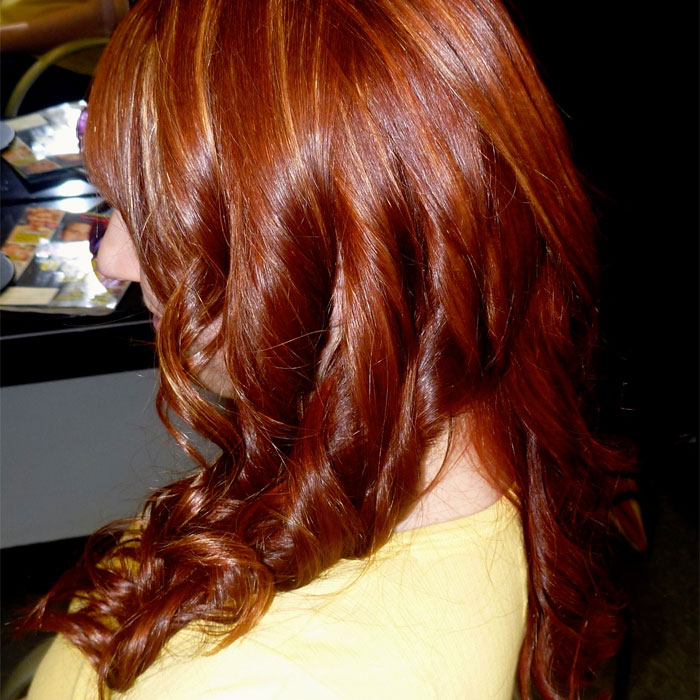 This approach focuses on perming specific sections of your hair as opposed to perming all of the hair on your head at once. Spot perms are a type of perm that are applied to specific sections of the hair in order to give the hair more body, more movement, or more definition.
5. Root Perm
This type of perm places a primary emphasis on curling the hair at the roots, which is responsible for giving the appearance that the hair is fuller and more elevated than it actually is. Root perms work best on those who have hair that is either very fine or very straight.
Also See: 42 Cool Short Haircuts For Women: Pixies, Bobs, Bangs, Shags
6. Stack Perm
When using this perm to style the hair, rods of varying sizes are stacked atop one another to produce a layered and multi-textured appearance. Stack perms are most flattering when done on hair that is at least shoulder-length.
7. Body Wave Perm
This perm style results in undone waves that are distributed evenly throughout the head. A body wave perm can provide significant volume and movement to straight hair, which can be of great value to those with straight hair.
8. Digital Perm
Curls that appear to be more natural than those produced by typical perms can be achieved by heating the hair with a machine and then setting it. When compared to other, more traditional methods of permissions management, one of the primary advantages of using digital permissions is how much more precise and efficient they are.
9. Partial Perm
There are variations of the perm that are intended to focus on simply curling the crown of the head or the sides of the head. A partial perm could be the most suitable choice for you if you want to alter the appearance of your hair without going so far as to get a full perm.
10. Relaxer Perm
This perm will smooth and straighten hair that is already curly or wavy without damaging the hair's natural texture. Through the application of a powerful chemical solution that alters the structure of the hair in a way that is irreversible, a relaxer perm can give one's hair the appearance of being straight and shining. In order to keep the hair from becoming damaged after obtaining a relaxer perm, it is absolutely necessary to stick to a comprehensive aftercare routine.
Also See: Find Best Hair Salon Near Me – Updated January 2023
11. Staggered Perm
This perm creates a layered and textured look by using rods of varying sizes and wrapping the hair in an asymmetrical and staggered manner while doing so. Staggered perms provide the appearance of a carefree, beachy wave and are most successful on hair that is medium to long in length.
12. Multi-Textured Perm
Because it produces a range of different textures all over the head, this perm makes the hair look more natural and three-dimensional than it would otherwise. The hair is curled by being wrapped around a number of different rods in order to provide a multi-textured perm.
13.Reverse Perm
The purpose of this perm is not to create curls or waves in the hair; rather, it is to smooth out hair that already has them. With the assistance of a chemical solution that is utilized in reverse perms, wavy or curly hair can be transformed into straight and silky hair.
14. Cold Wave Perm
In this particular perm style, curls are not formed with heat but rather with a cold waving solution. Cold wave perms do significantly less damage to the hair compared to standard perms, making them a good option for individuals who have hair that is particularly fine or that is prone to breakage.
15. Pin Curl Perm
Small rods that are heated up are used to perm the hair, which ultimately results in curls that have a very distinct 1950s aesthetic. Try getting your hair permed in pin curls for an old-fashioned, fashionable look that's making a comeback. They are most effective on hair that is medium length or shorter.
16. Partial Balayage Perm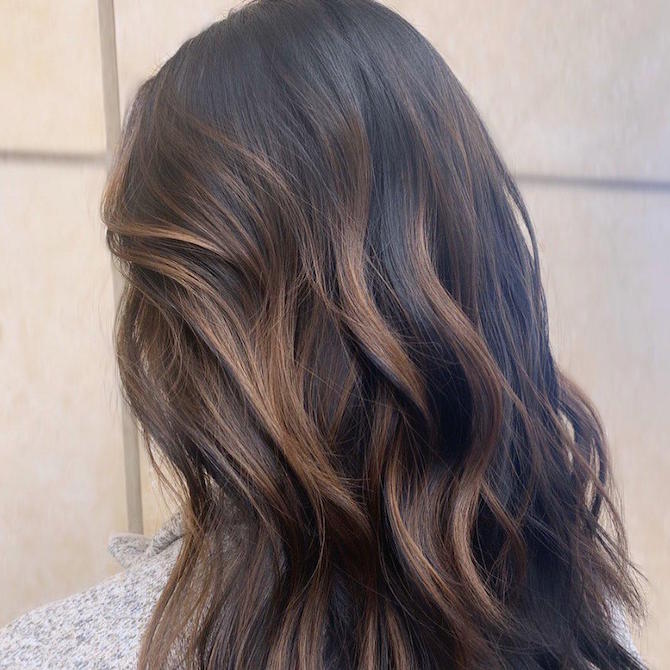 A multifaceted and full-bodied look can be achieved by first partially perming the hair and then colouring it using the balayage technique. People who wish to give their hair more dimension and personality frequently choose to have partial balayage perms done to their hair.
17. Blonde Perm
This perm style works best with blonde hair because it brings out the natural highlights that are already present in the hair. The perming solution that is utilised in blonde hair is known to be on the gentler side. This is done to reduce the risk of the hair becoming damaged or brassy. A perm is an alternative that you can consider using if you want to add depth and volume to your blonde hair.
18. Micro Perm
Small rods and a gentle chemical are used in this perming method in order to create curls that have a softer appearance and appear more natural. Micro perms are beneficial for those with fine or thin hair because they add structure and volume without making the hair overly heavy.
19. Volume Perm
This perm is designed to give thin hair the appearance of being thicker than it is. The hair is given the appearance of greater thickness as a result of the use of a perming solution that gradually lifts the hair. People with fine or limp hair who want to make a statement with their appearance may want to consider getting a perm that adds volume to the hair.
20. Loose Perm
Loose perms create unstructured waves or curls with larger perm rods. This style is suitable for those who want to avoid tight, defined curls. This perm is gentler on medium to long hair than the conventional perm.