You can achieve the magnificent and captivating appearance of platinum blonde hair by following the recommended hair care routine and using the appropriate products. If you want to transition from having dark brown hair to having platinum blonde hair, here are some things to keep in mind:
1. Start with healthy hair
Before attempting to lighten your hair to a shade of platinum blonde, it is imperative to begin with healthy hair that has been properly nourished. If you want to make sure that your hair is in the greatest possible condition to endure the lightening process, it is recommended that you use a deep conditioning treatment prior to dyeing your hair.
2. Utilize a hair bleach of good quality
In order to lighten the colour of your hair and attain the platinum blonde shade you desire, you will need to use a hair bleach. It is important to make sure that you use a bleach of a good quality because bleaches of lower quality can be damaging to the hair if not used properly.
3. Be patient
The process of bleaching and toning your hair numerous times in order to achieve a shade of platinum blonde can be time-consuming. Be patient and allow ample time for your hair to readjust to the lightening process before proceeding.
4. Use a toner
To help neutralize any brassy or yellow tones left in your hair after bleaching, you should use a toner. After bleaching, you will likely need to use a toner. Your platinum blonde shade will end up looking more natural and uniform as a result of this.
5. Utilize a purple shampoo
If you want to keep your platinum blonde colour as long as possible, you should use a purple shampoo. This will help counteract any yellow undertones that may appear over time.
You may obtain a stunning platinum blonde hair colour by caring for your hair with the appropriate procedures and products. To get the finest results from the lightening process, make sure to take good care of your hair and exercise patience throughout the entire procedure.
Platinum blonde Hair Style Looks Ideas
Sleek and straight: A sleek, straight platinum blonde look can be chic and sophisticated. Use a flat iron to straighten your hair, and add a shine serum to give it a glossy finish.
Soft waves: For a softer, more romantic look, try styling your platinum blonde hair into soft waves. Use a curling iron or rollers to create loose, natural-looking curls.
Platinum bob: A bob haircut with platinum blonde color can be a modern and stylish look. Consider adding layers or an asymmetrical cut for added interest.
Platinum ponytail: A high ponytail with platinum blonde hair can be a youthful and energetic look. Add some texture to your ponytail by braiding or twisting small sections of hair.
Platinum braids: Braids can be a great way to show off your platinum blonde hair. Consider trying a fishtail braid, French braid, or a Dutch braid to add some interest to your look.
Related: Find Hair Salon Near Me
15 Eye-Catching Platinum-Blonde Hair Examples
1. Platinum blonde pixie cut
A pixie cut with the colour platinum blonde can be a look that is both stylish and edgy.
2. Platinum blonde ombre
A striking and dramatic appearance that may be achieved with your hair is an ombre with platinum blonde tips.
3. Platinum blonde balayage
A natural, sun-kissed appearance can be achieved with the help of a balayage cut and highlights in platinum blonde.
4. Platinum blonde lob
A long bob cut with platinum blonde hue can be an appearance that is both contemporary and fashionable.
5. Platinum blonde braids
The combination of platinum blonde hair and braids can create a fun and young appearance.
6. Platinum blonde curls
A look that is gentle and romantic can be enhanced with the addition of curls in a platinum blonde tint.
7. Platinum blonde updo
A formal and sophisticated style for a special occasion can consist of wearing your hair in an updo while it is platinum blonde.
8. Platinum blonde bangs
When you have platinum blonde hair, bangs may be a fun and edgy addition to your overall style.
9. Platinum blonde highlights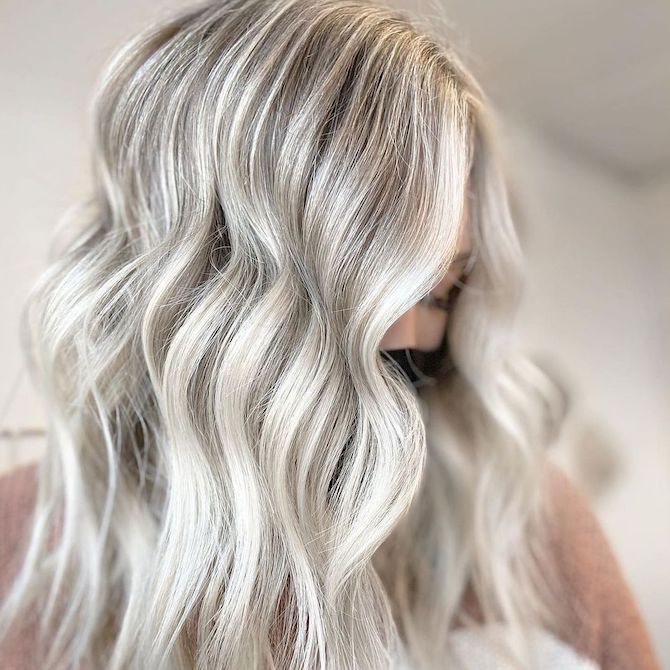 The use of highlights in a platinum blonde tint can give your hair additional dimension and depth.
10. Platinum blonde braided crown
The combination of a braided crown with platinum blonde hair may create a look that is both bohemian and whimsical.
11. Platinum blonde ponytail
A look that is low-key and simple to achieve is one that features platinum blonde hair pulled back into a ponytail.
12. Platinum blonde cornrows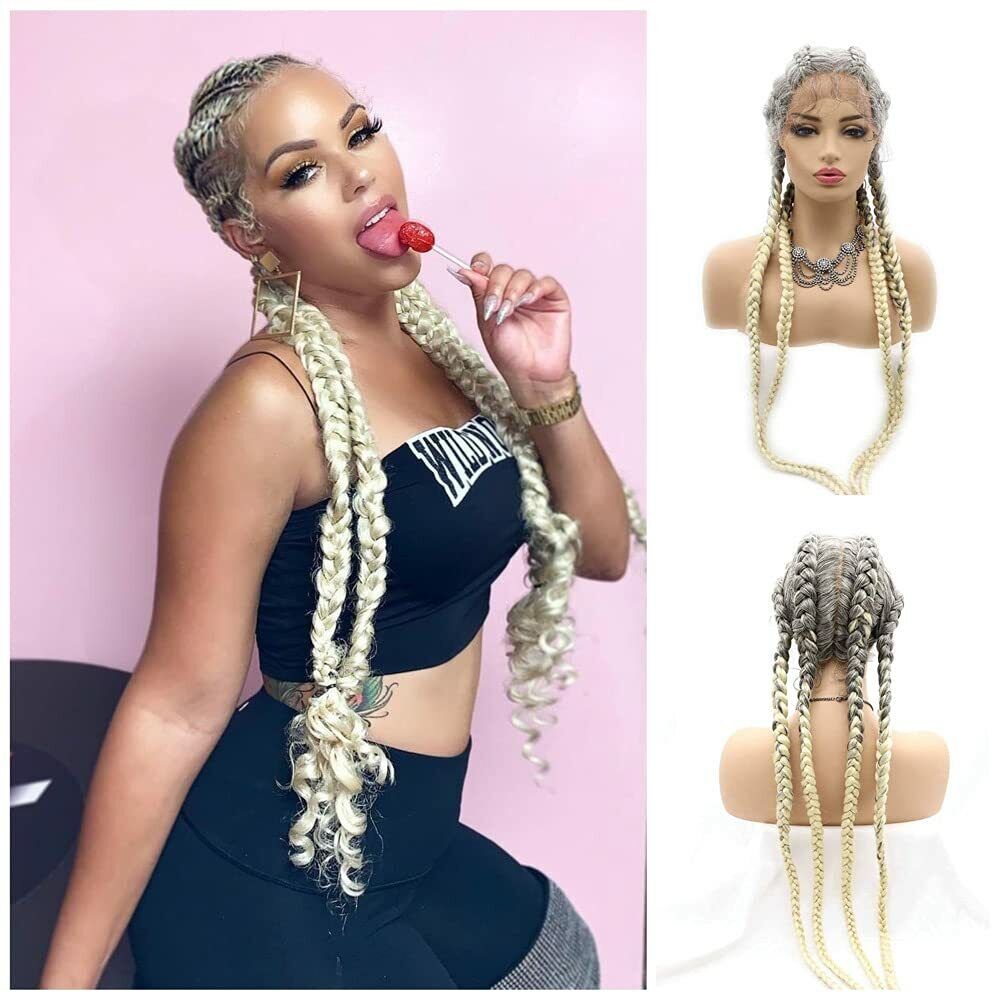 A platinum blonde man with cornrows in his hair can have an appearance that is both trendy and edgy.
13. Platinum blonde braid out
Your curls can be given more definition and texture with the help of a braid out when your hair is platinum blonde.
14. Platinum blonde top knot
A top knot with hair that is platinum blonde can be a look that is both trendy and chic.
15. Platinum blonde undercut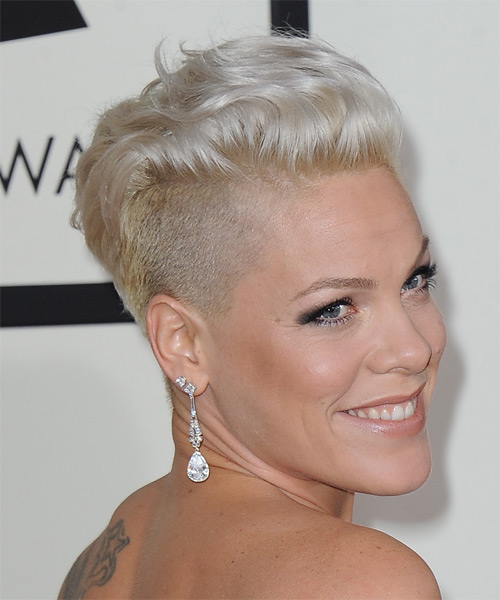 An undercut is a style of short haircut that shaves or trims the hair very short on the sides and back of the head while leaving the hair on top longer. For a cool, urban look, try an undercut with platinum blonde hair.
16. Platinum blonde hair with root shadow
Root shadow gives hair a more natural, grown-out look by darkening the roots. This procedure helps soften platinum blonde hair.
17. Platinum blonde hair with a deep side part
A deep side part involves parting your hair wider to one side than usual. For a classy, beautiful style, add platinum blonde and a deep side part.
18. Platinum blonde hair with volume
Hair looks thicker and more attractive with volume. To volumize platinum blonde hair, use mousse, volumizing spray, or teasing.
Frequently Ask Question