The use of stars in nail art is one of my personal favorites. This look is ideal for the winter holidays as well as any other event where you want to project an ethereal and merry air about you.
In addition, the nails in the shape of stars are an enjoyable way to liven up any outfit. There is a star nail art design for every event, from simple glitter to complicated astrological patterns.
The following is a selection of some of my most favorite designs for star-themed nail art that is currently available. These are some of the most cutting-edge manicures we could find, and they are sure to set you apart from the rest.
1. Nails with a Moon and Stars Design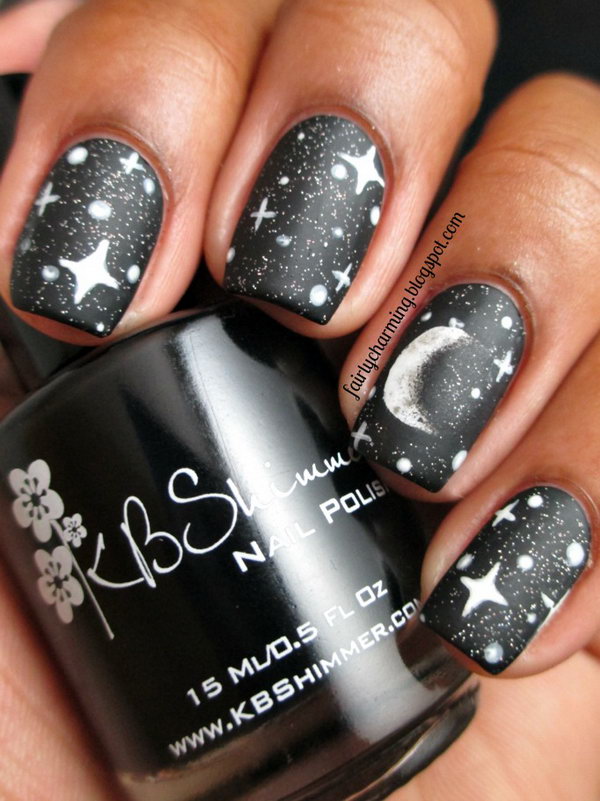 2. Starry and Dotted Purple Nails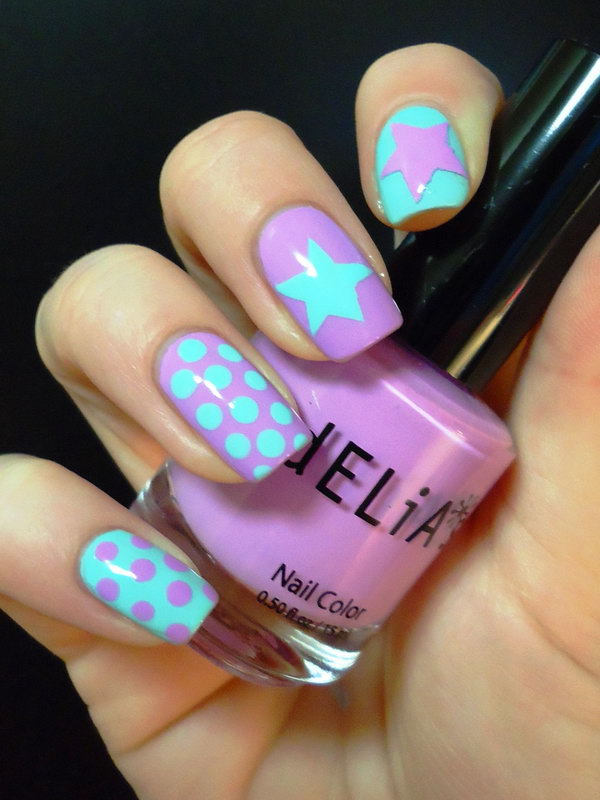 3. All-Purpose Stars
Related: 25 Eye-Catching Black Nails Design Ideas To Try in 2023
4. Star-Stenciled Fingernails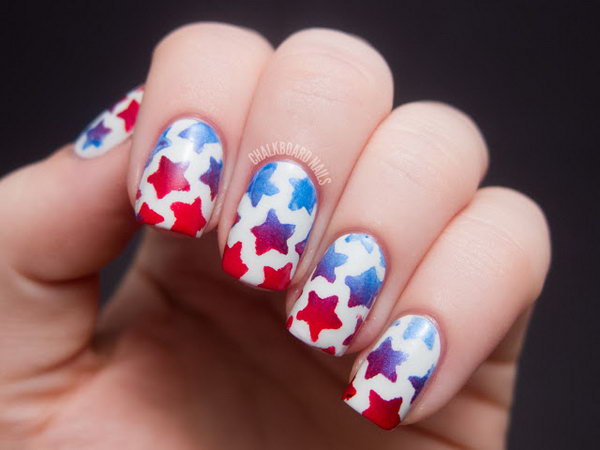 5. Nails with Milky Silver Stars
6. Nails with Sequin Stars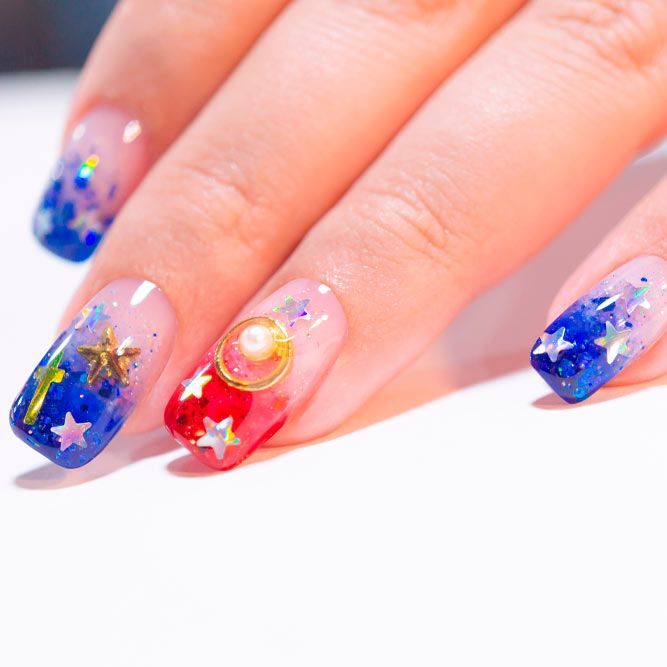 7. White Tips with Gray Stars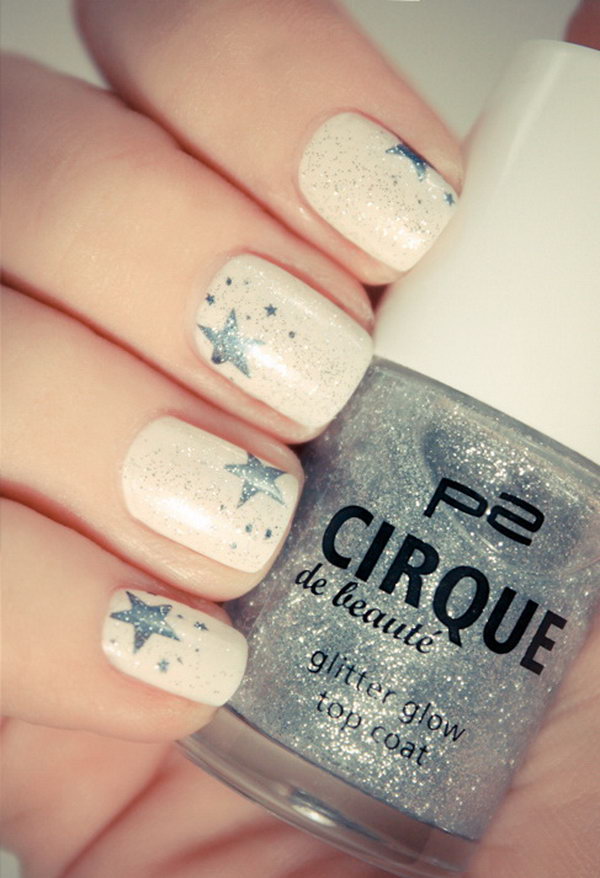 8. Rainbow Stars Nails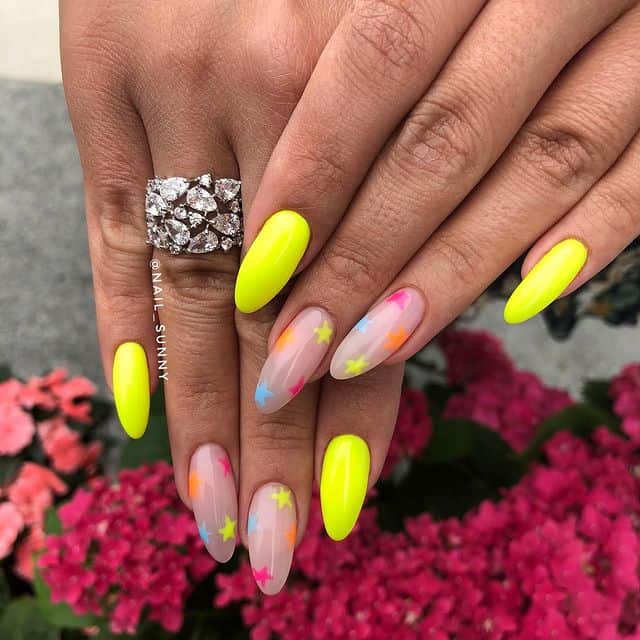 9. Starry Pink Nails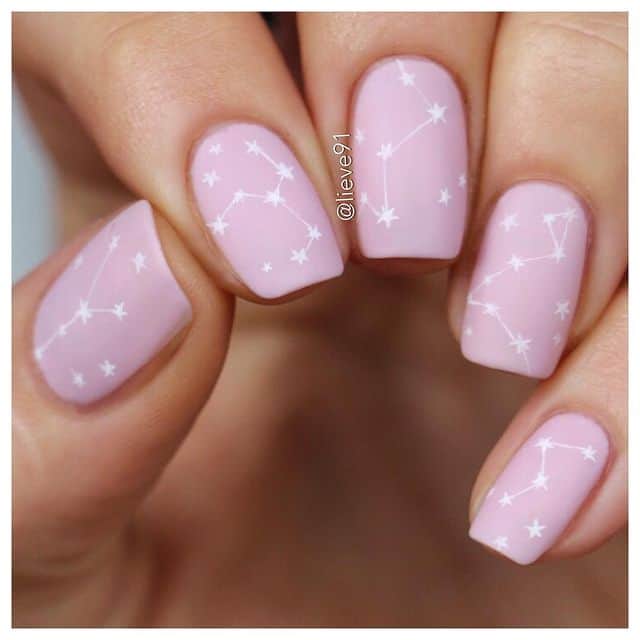 10. Nails with Silver Foil Stars
11. Silver Star on Purple Nail Paint
12. Hearts and Pastel Starry Sky
13. Small Black Stars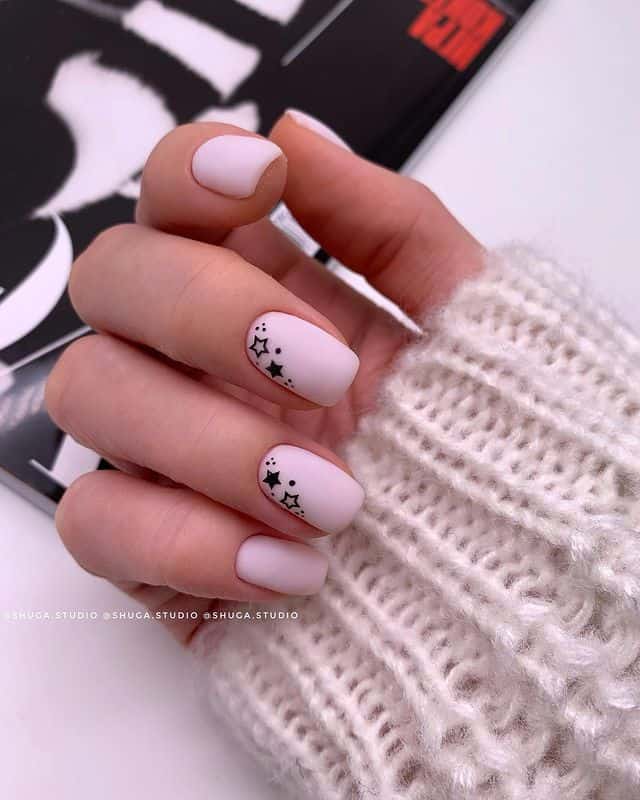 14. Stars on Black Paint Nails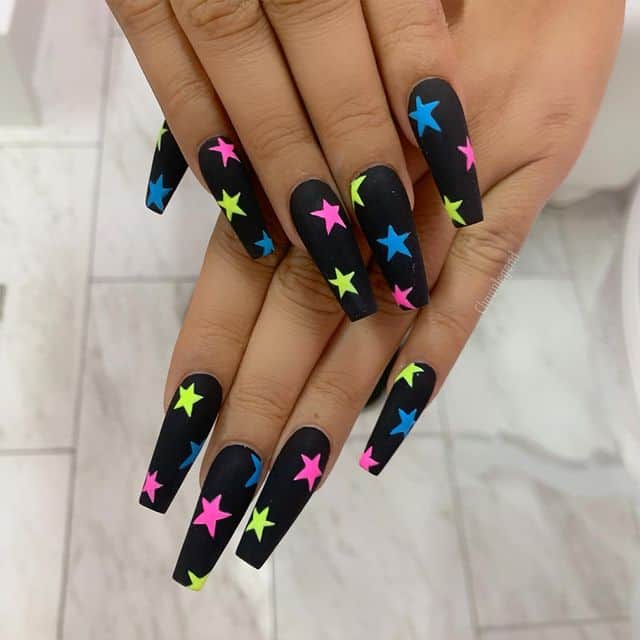 15. French Nail Tips with Glitter Stars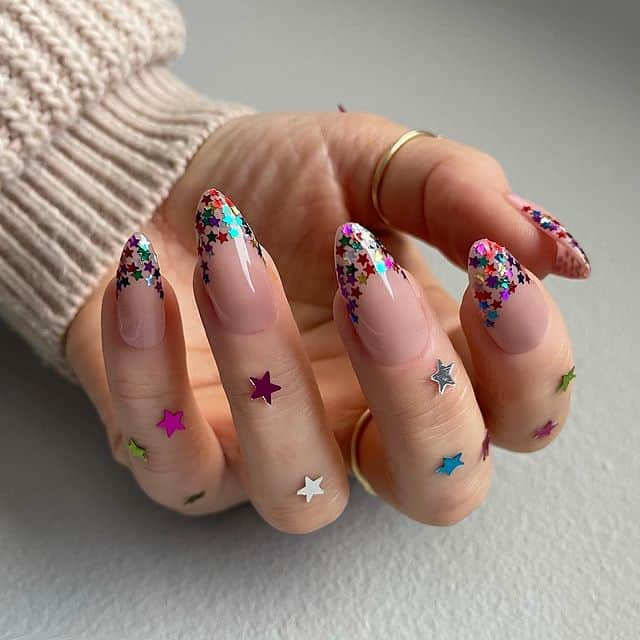 16. Galaxy Deep Purple Star Nails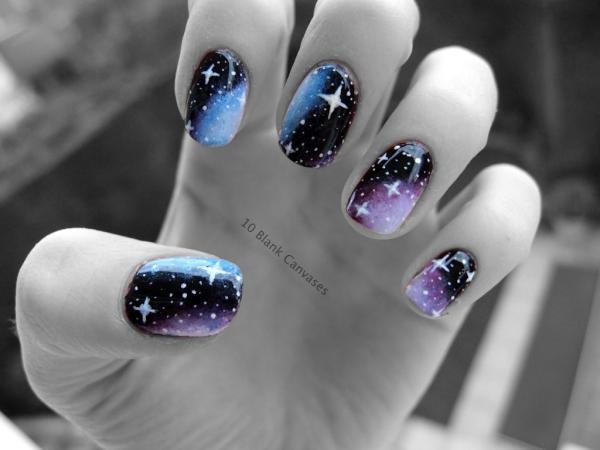 17. Pink Nail With Nite Green Stars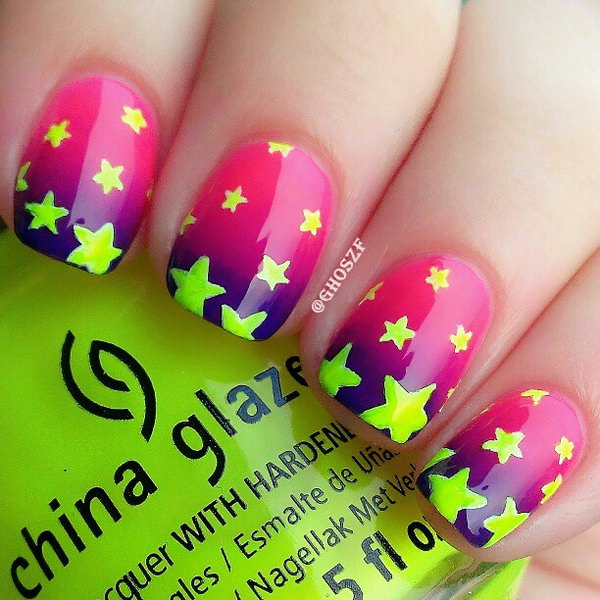 18. Shinny Pink Star Nails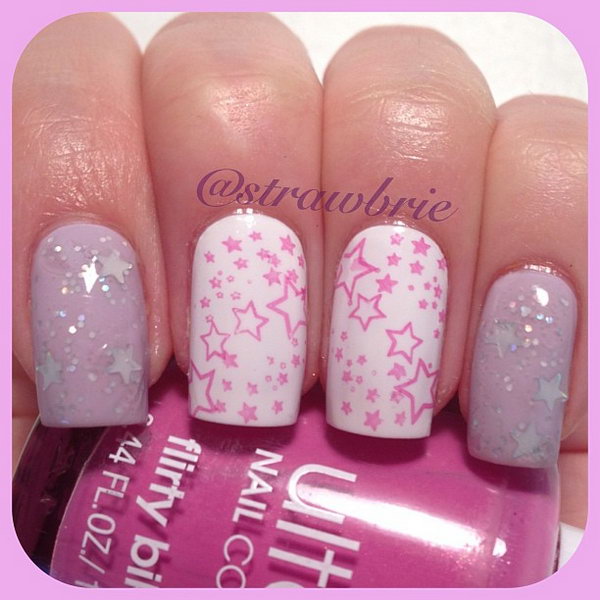 19. Gradient Blue Star Nails
20. Fairy Stars and Moon Nail Art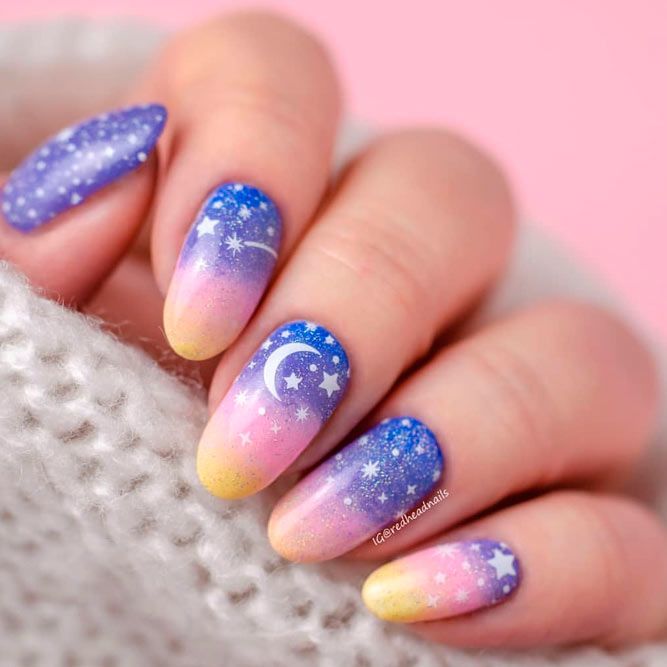 21. Pink, Black, and White Star Nails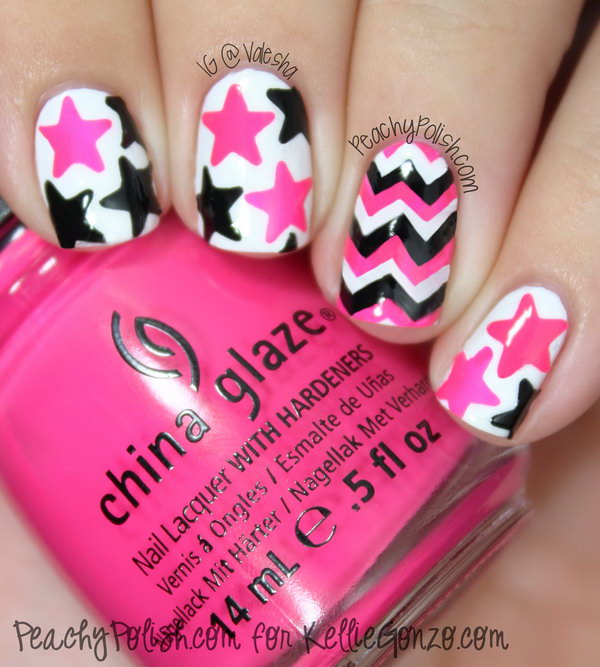 22. Colorful Star Nails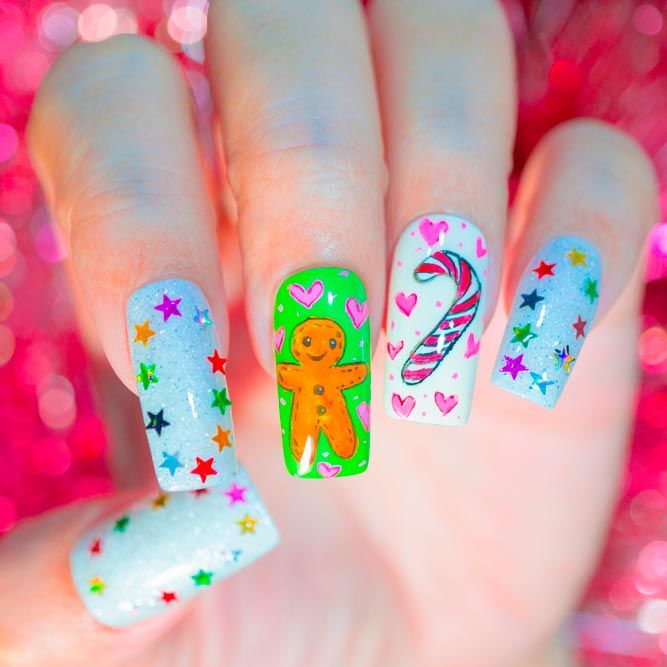 23. Black Stars on Green Nail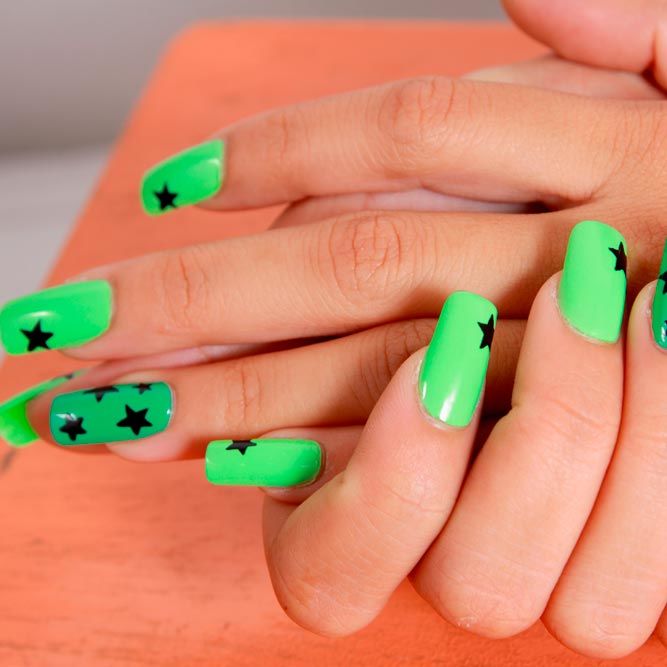 24. Pink Stars on Milky Pastel Nails
25. Rainbow Nails With Black Stars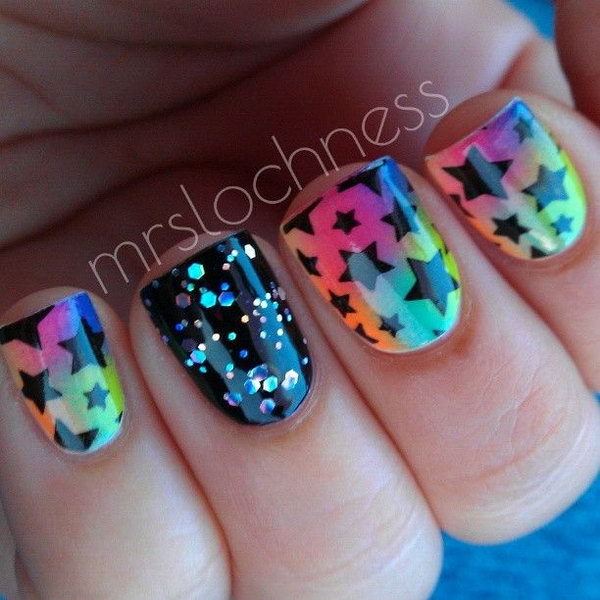 26. Galaxy Purple Star Nails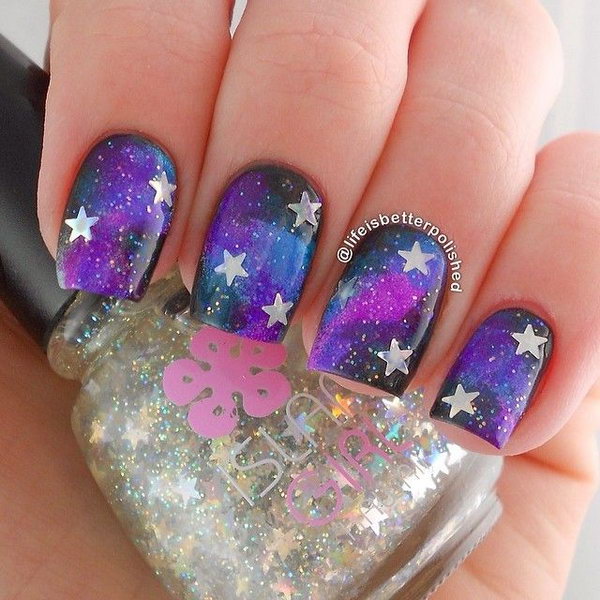 27. Matte Outline Stars Nails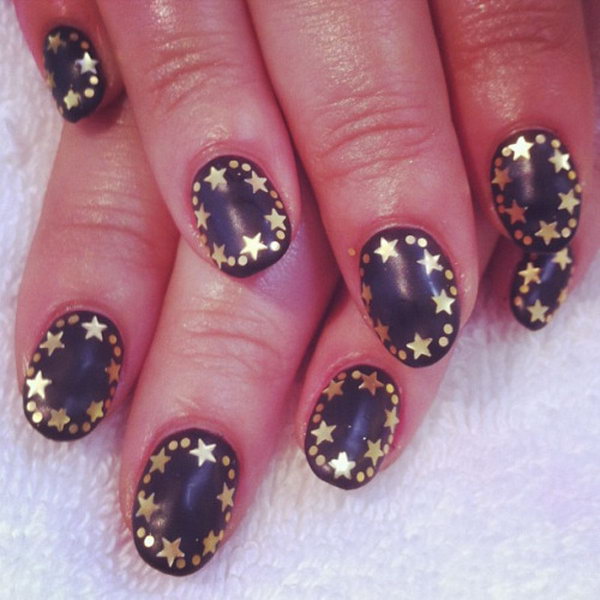 28. Bright and Glow Star Nails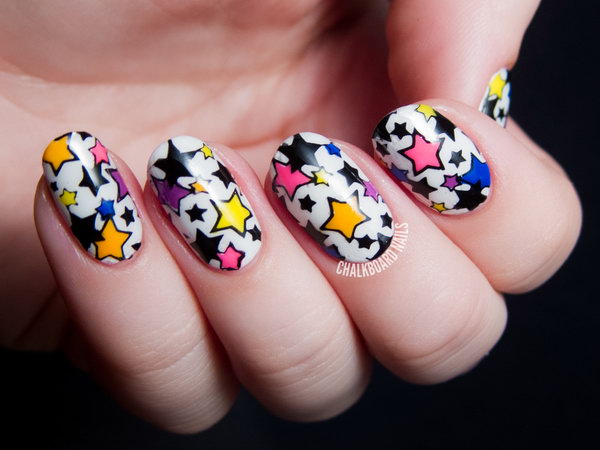 29. Textured Ruby Stars Nail
30. Dark Blue Night Sky Nails
31. Star Spangled Manic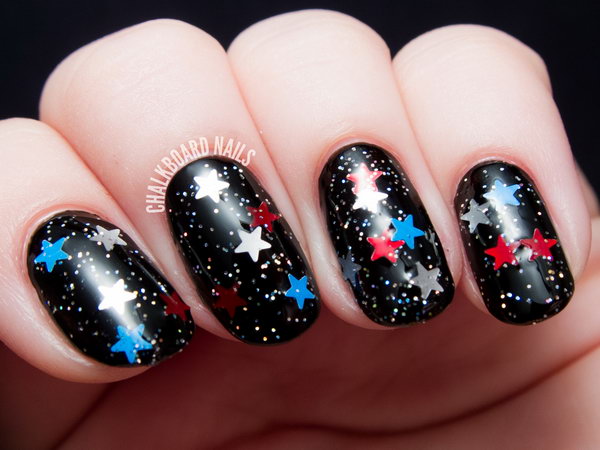 32. Starred And Striped Nails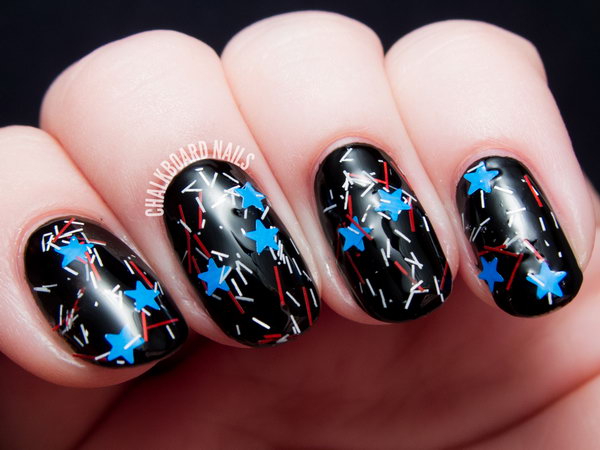 33. Sugared Stars And Stripes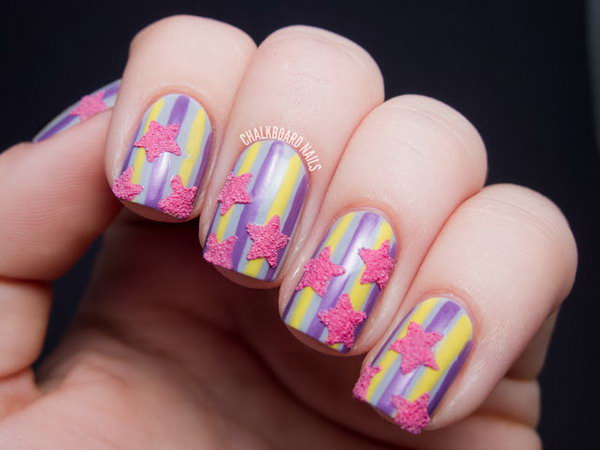 34. Stars And Stripes Basket Weave Nail Art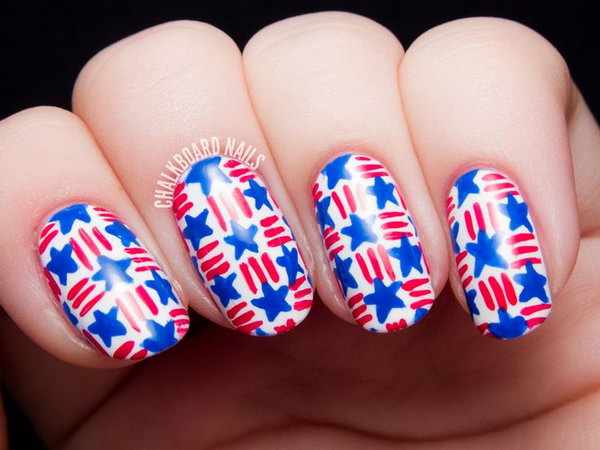 35. Duo-Chrome Star Nails
36. Glitter Green Christmas Nail Art With Gold Stars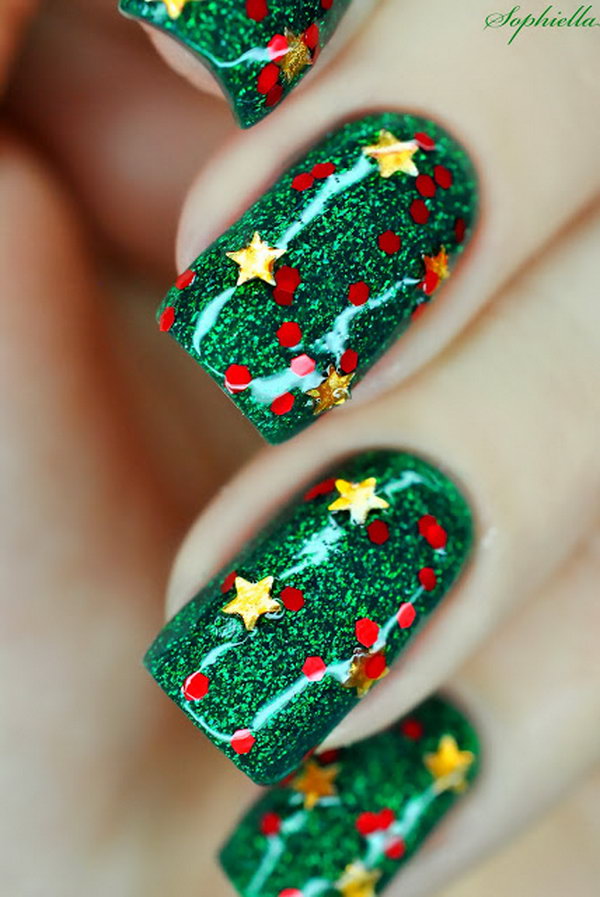 37. Dark Skies Manicure
38. Neon Stars Manicure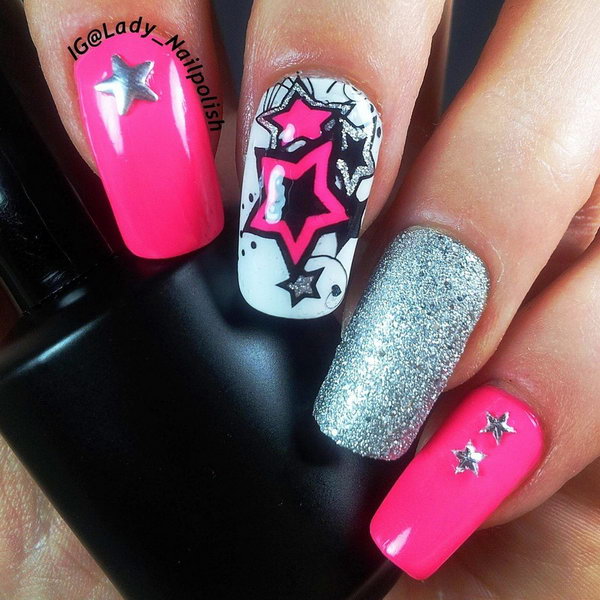 39. Black Hearts And Stars Nail