You will find many Pawn Shop in Wichita, but in this article we are going to tell about the 3 most popular and highest paying pawn shop of Wichita City.
Also See: Find Highest Paying Pawn Shop Near Me (Search By Zip Code)
1. A-OK Pawn Shop Harry and Oliver
If you're looking for the highest paying pawn shop near me in Wichita city or nearby areas then your first choice should be A-OK Pawn Shop Harry and Oliver. At A-OK Pawn and Jewelry Shop, they pawn your items and obtain a pawn loan in the easiest way. Since inception, they have made it their goals to offer Wichita area people with excellent service, unbeatable value, and fast cash loans when you urgently need.
At A-OK Pawn and Jewelry Shop, you can easily buy, trade, sell, or make a loan offer for various items such as jewelry, diamonds, gold, and any item of value. New or used condition, vintage or cutting edge, they carry it all. First visit the shop and find out why so many local resident's of Wichita city choose A-OK Pawn & Jewelry Shop to loan, pawn, sell or purchase various merchandise.
The friendly team of this pawn shop, unwavering commitment to their customers, and incredible values and offers set them apart from the rest. This might be your favorite local Wichita KS Pawn Shop.
Address: 1547 Oliver, Wichita, KS 67218
Phone: (316) 440-7445
Open Hours: Mon – Fri (9 am – 7 pm), Sat (9 am – 6 pm), Sun (12-5 pm)
Website: http://www.aokpawnandjewelry.com
2. Rock Road Pawn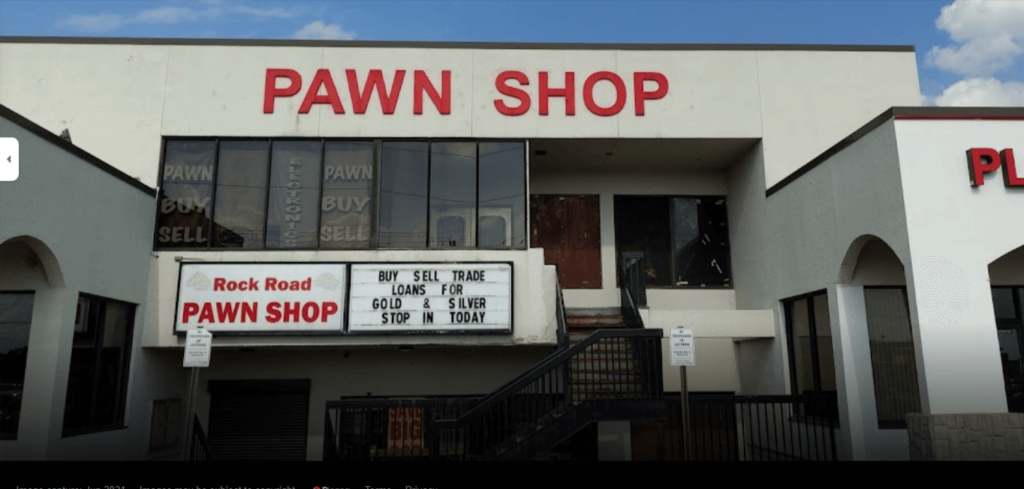 This is another very popular and well-known locally family owned and operated pawn shop in Wichita city. Since 1991, the mission has been the same to be the friendliest and most convenient loan and jewelry store in Wichita city. Rock Road Pawn owns their building and lot with more than 11,000 square feet of indoor warehouse space so that they can keep larger items that other Pawn Shops can't accept, such as boats, campers, trailers, cars and trucks, tractors, heavy equipment and so much more.
Rock Road Pawn & Jewelry specialize in making collateral cash loans (pawn). Getting a pawn loan is easy at Rock Road Pawn & Jewelry. Here, you are able to borrow against something of value that you already own. They hold the item for collateral until you pay to pick it up. Here they'll not check your credit scores, NO need for a bank account and it's confidential. You only need to carry a valid state ID.
They also offer a free layaway service. Their layaway's range between 30-90 days. You only need to put down 20% of the total purchase price as a down payment to start your layaway here. They also offer FFL Transfers for online firearms sales. If you find a firearm for sale online you can have it transferred to Rock Road Pawn and they will facilitate the transfer. You age must be at least 25 years old. $40 transfer fee per firearm due before they initiate the background check.
Address: 1206 S Rock Rd, Wichita, KS 67207
Phone: (316) 201-1086
Open Hours: Mon – Fri (11 am – 6 pm), Sat (11 am – 3 pm), Sun (Closed)
Website: https://rockroadloan.com/
3. King's Pawn Shop Inc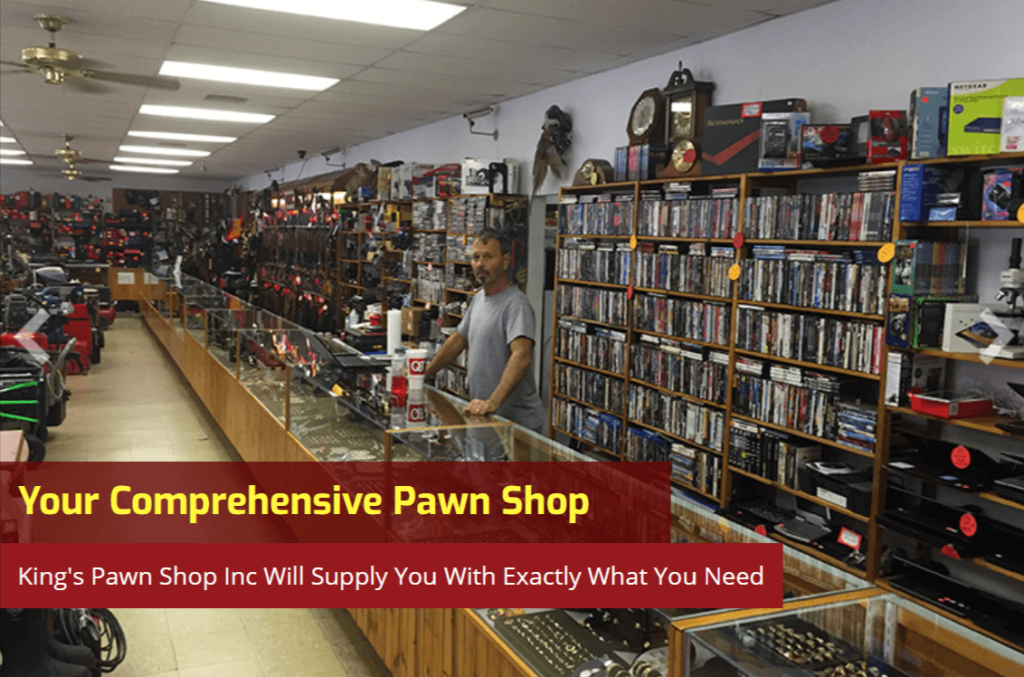 For some reason, if you're not interested in visiting the above pawn shop then contact King's Pawn Shop today. They're one of the largest and oldest pawn shops in Wichita, Kansas. This has given them the opportunity to gather a wide selection of firearms, bows and knives just for you.
At King's Pawn Shop Inc, they have an extensive collection of jewelry for you to explore. So whether you're searching for beautiful jewelry, accessories or a perfect gift, you can get it here. If you have some extra jewelry you no longer need, they'll buy it from you for a fair price. In addition, if you want to repair your jewelry then you can also get your jewelry repairs done at King's Pawn Shop Inc of Kansas.
This popular pawn shop in your city will provide you with exactly what you need. Here, you can find a large selection of firearms, jewelry, electronics, tools, musical instruments, saddles and tack, automotive products, and lawn and garden equipment. Contact this shoo or visit their official website to learn more.
Address: 1712 N Broadway Ave, Wichita, KS 67214
Phone: (316) 264-2131
Open Hours: Mon – Fri (9 am – 6 pm), Sat (9 am – 1 pm), Sun (Closed)
Website: http://kingspawnshop.com