We researched over 100 Barber Shop in Wichita, KS, and out of these, we've listed the 3 best and most popular barber shop according to our team research, customer reviews, and popularity.
Also See: Find Best Barber Shop Near Me (Search By Zip Code)
1. Og's International Barber Shop, LLC
Kansas is saturated with barbers… Who do you choose? You know what? The wrong decision is devastating. So if you are searching for the best barber shop in the Wichita area then Og's International Barber Shop, LLC might be your ideal place.
You should know one thing: your image is the first impression people see it affects all aspects of your lifestyle. So when you look good you feel good. O.G.'S is the premier barbershop in Wichita, Kansas that was established in 2000. Their ambiance is spacious and family friendly.
One of the best things is that they stay current with innovative trends, while adhering to traditional practices such as "old school razor shaves," attention to detail, and customer satisfaction." services that they offer includes Buzz cut, Haircut, Long haircut, Straight razor shave, Old School Razor, Razor Eyebrow Arching, Trending Hairstyles, Wedding Package.
You can book an appointment here by visiting their website.
Address: 3115 E 13th St N, Wichita, KS 67214
Phone: (316) 573-5680
Open Hours: 24 Hours
Website: https://www.ogsbarbershop.com/book-online
2. Haircut Central
Founded in 2006, Haircut Central Barber Shop has been providing Wichita with high quality haircuts for Wichita communities. All of their barbers are highly experienced and specialize in cutting and styling hair for the whole family.
From the time you walk in until the time you leave, they want all of their customers to enjoy its services enough to come back time after time. They take pride in the environment they present, that is comfortable, pleasing and to a certain extent homelike.
If you don't have a style in mind? You don't worry. The barbers of this shop are experienced with all types of haircuts and styles. They have done and seen it all, from flattops to line ups. They can make suggestions to suit your tastes. Following are the few reasons to choose this barbershop.
All Barber of this respect your time
All staff focuses their full attention on you
At Haircut Central, barber will never rush your haircut
They believe in Quality over Quantity
Address: 3308 W Central Ave, Wichita, KS 67203
Phone: (316) 943-9041
Open Hours: Tue – Sat (9 am – 6 pm), Sun & Mon (Closed)
Website: https://www.haircutcentralwichita.com
3. All City Barbershop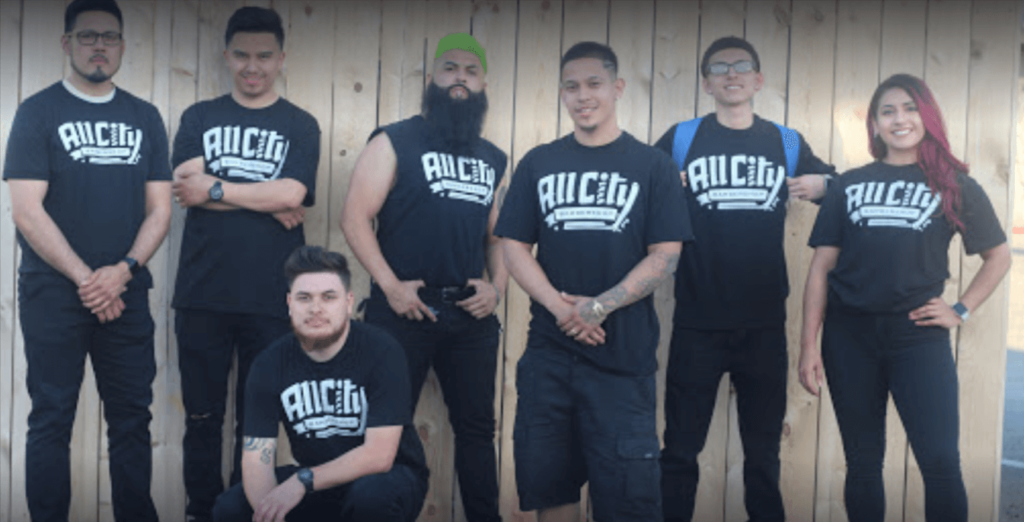 If you're not happy with the above two options then you will be happy with the service that All City Barbershop provides for their customers. You will be happy to know that All City Barbershop is the most trusted Barber Shop in Wichita and nearby areas.
Whether you're looking for a simple cut or have a specific style in mind, All City Barbershop can make anything happen when it comes to your hair. Come in today and see for yourself.
Address: 1912 W 21st St, Wichita, KS 67203
Phone: (316) 425-1566
Open Hours: Tue – Fri (10 am – 6 pm), Sat (8 am – 4 pm), Sun & Mon (Closed)
Website: http://allcitybarbershop316.com