There has been a recent uptick in the demand for bald fade haircuts, in which all of the hair is shaved off in a fading pattern, particularly among younger men. They not only look amazing, but they also keep you from overheating and can even help you go longer between haircuts.
In the hairstyle known as the bald fade, which is sometimes referred to as a skin fade, the skin is exposed gradually as the hair is cut shorter and shorter over time. As with any other fade, the skin fade can be low, medium, or high in intensity, just like any other fade. You can also cut your hair in a straight-across fashion, let it drop, trim it short behind the ear, or fade it out by taping it around the neck and sideburns.
The addition of a bald fade can be beneficial to virtually any hairstyle, regardless of whether it is short or long, straight or curly. As you will see in a moment, this fresh approach is beneficial for everyone. Here is a look at 14 contemporary examples of the bald fade haircut that is really popular among guys right now.
1. Textured Crop Fade
It is common practice to trim a textured crop so that the back and sides are shorter than the top. When it comes to the sides and back of one's head, a lovely taper is usual, but some who want to look their trendiest opt for a skin fade instead.
2. Mid Bald Fade
The stylish mid-bald fade suits most males. The fading sides and back highlight your haircut's design. The attractive and rugged mid-taper fade balances high and low fades for all hair types, lengths, and styles.
Related: Find Best Barber Shops Near Me (Search By Zip Code or City Wise)
3. Bald Taper Fade
The bald taper fade uses clippers and scissors, making it unique. This cut is perfect for men who want a lot of hair on top to style. The sides are shaved and blended. Request a low, medium, or high taper.
4. Bald Cut Fade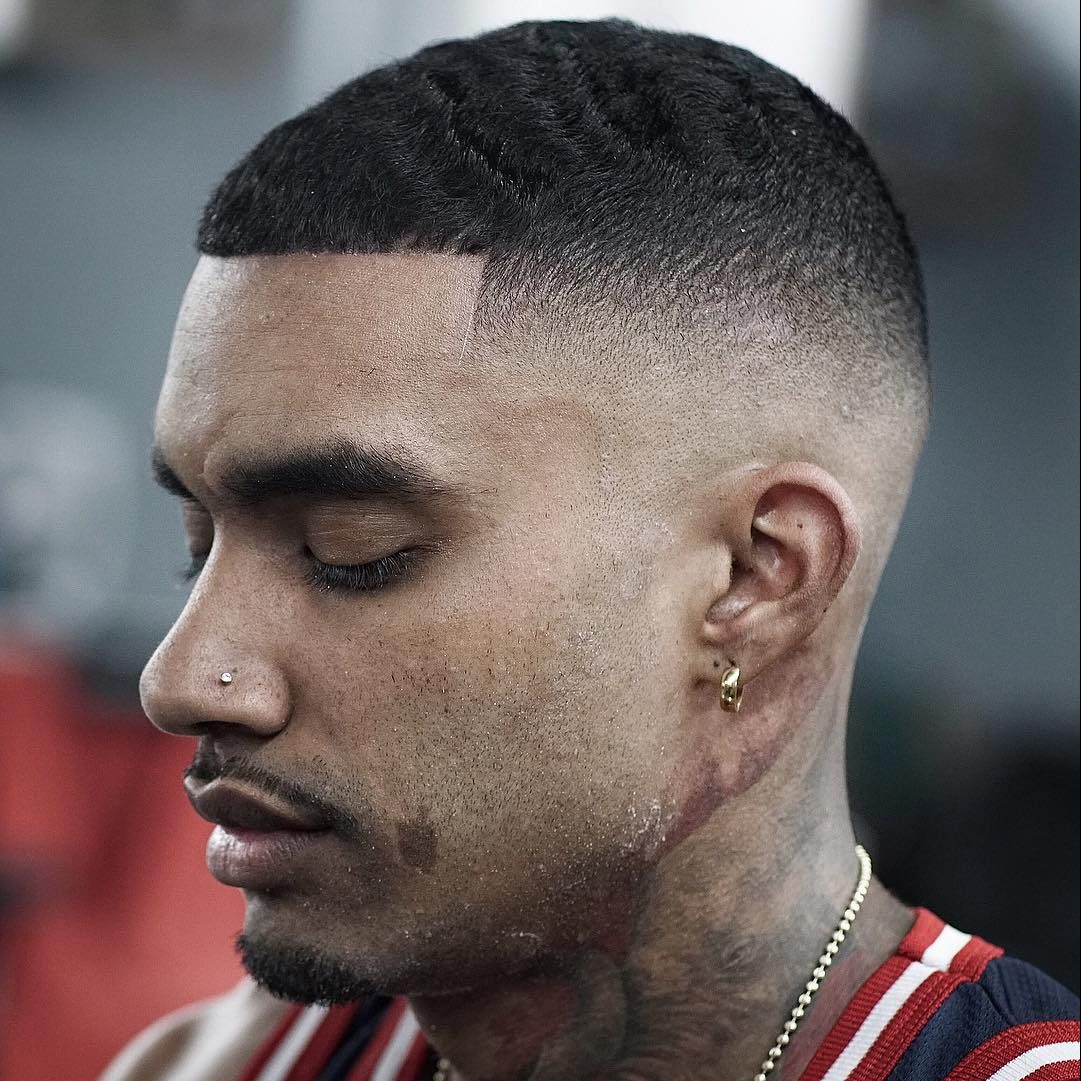 The top of the head is shaved very short, and the skin is faded out around the ears and the nape of the neck in a bald cut fade, similar to the traditional military cut. This is the path to take if you want to project an image that is understated and masculine.
Related: Find Best Barber Shops Near Me (Search By Zip Code or City Wise)
5. Full Bald Fade
Ask your barber for a razor fade if you want a completely bald fade that starts from scratch. In contrast to the clippers used in a regular skin fade, a straight razor is needed for this variation.
6. Pompadour Bald Drop Fade
This clip shows how changing a few pieces can radically change its appearance and character. The pompadour-styled top contrasts with the short sides and back that fade to the skin. The length decrease and back coverage make this a high bald drop fade. Scissors keep the top at 4 inches.
Related: Find Best Barber Shops Near Me (Search By Zip Code or City Wise)
7. Hard Part & High Drop Zero Fade
Modern cuts emphasize details. Start with long hair on top—about 4 inches long—to contrast with the shaved back and sides. The fade's left side is shaved sharply. A high zero fade with a drop is when the longer tail drops. Its stiff construction and scissor-cut top require additional maintenance.
8. Black Bald Fade Haircut
The high and tight fade is a particular kind of fade haircut that is especially popular among black guys. It can be styled in a shorter or longer length, and it can be worn smooth or textured.
Related: Find Best Barber Shops Near Me (Search By Zip Code or City Wise)
9. Buzz Cut + Medium Bald Fade Haircut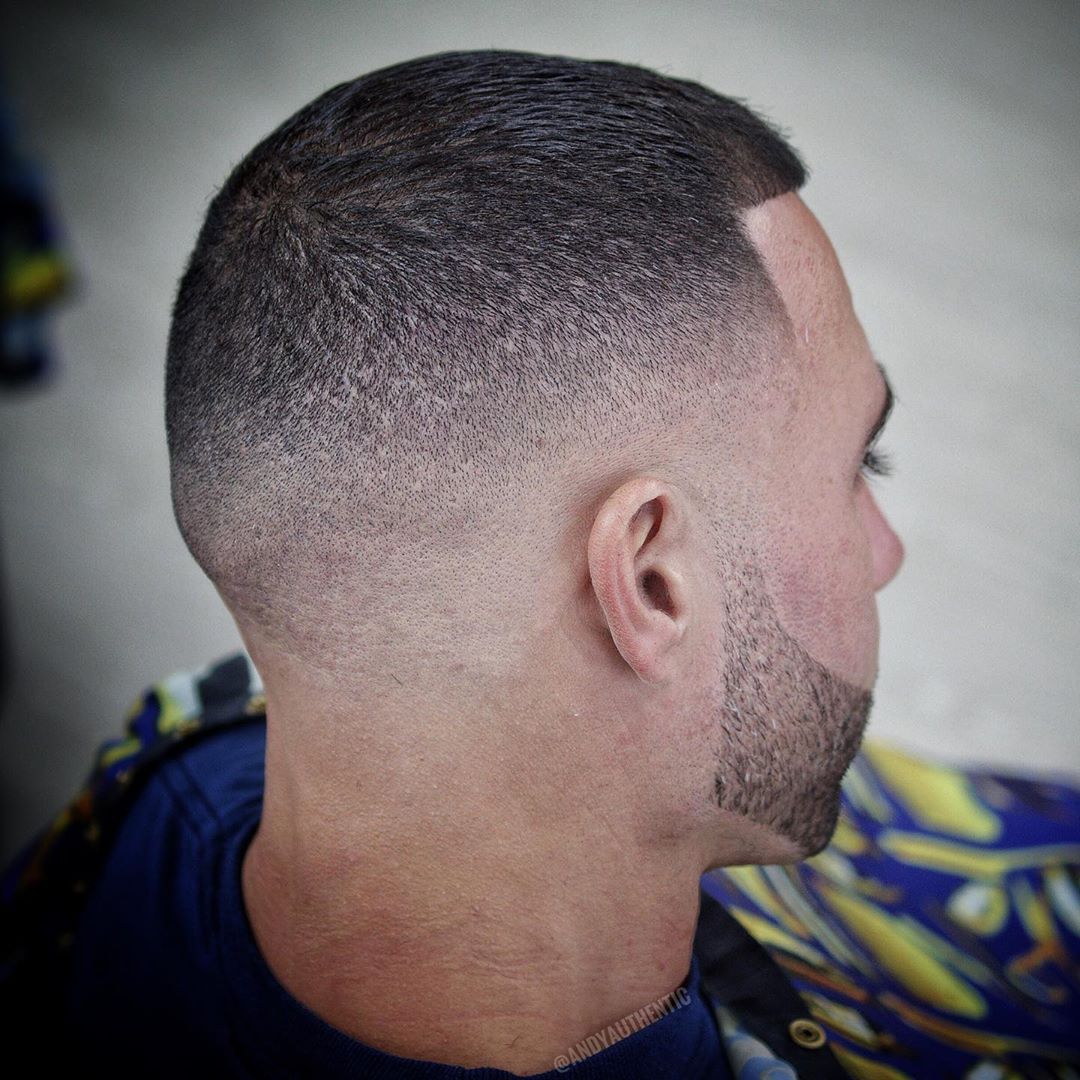 The optimal placement for a mid-bald fade is somewhere in the middle of the spectrum, in between the extremes of low and high. In this particular style, the fade is applied in a way that creates a hazy but straight line across the top of the head, and it can also fall to trace the outline of the neck.
10. Bald Fade Haircut With Line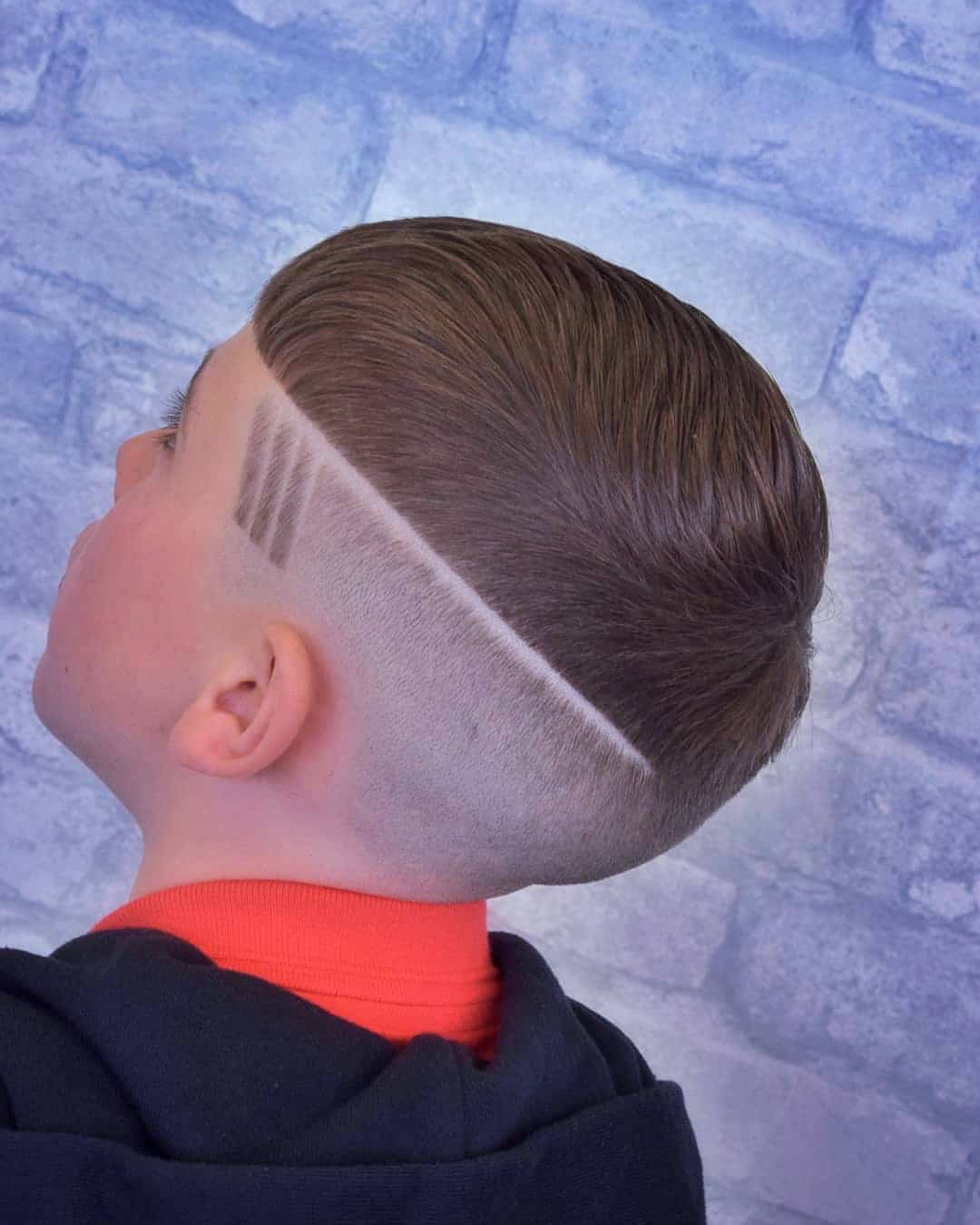 This trendy boy's crop top has a racing stripe that is sporty, and it also gives a nod to the three stripes that are synonymous with Adidas.
Related: Find Best Barber Shops Near Me (Search By Zip Code or City Wise)
11. The Bald Fade Style for Boys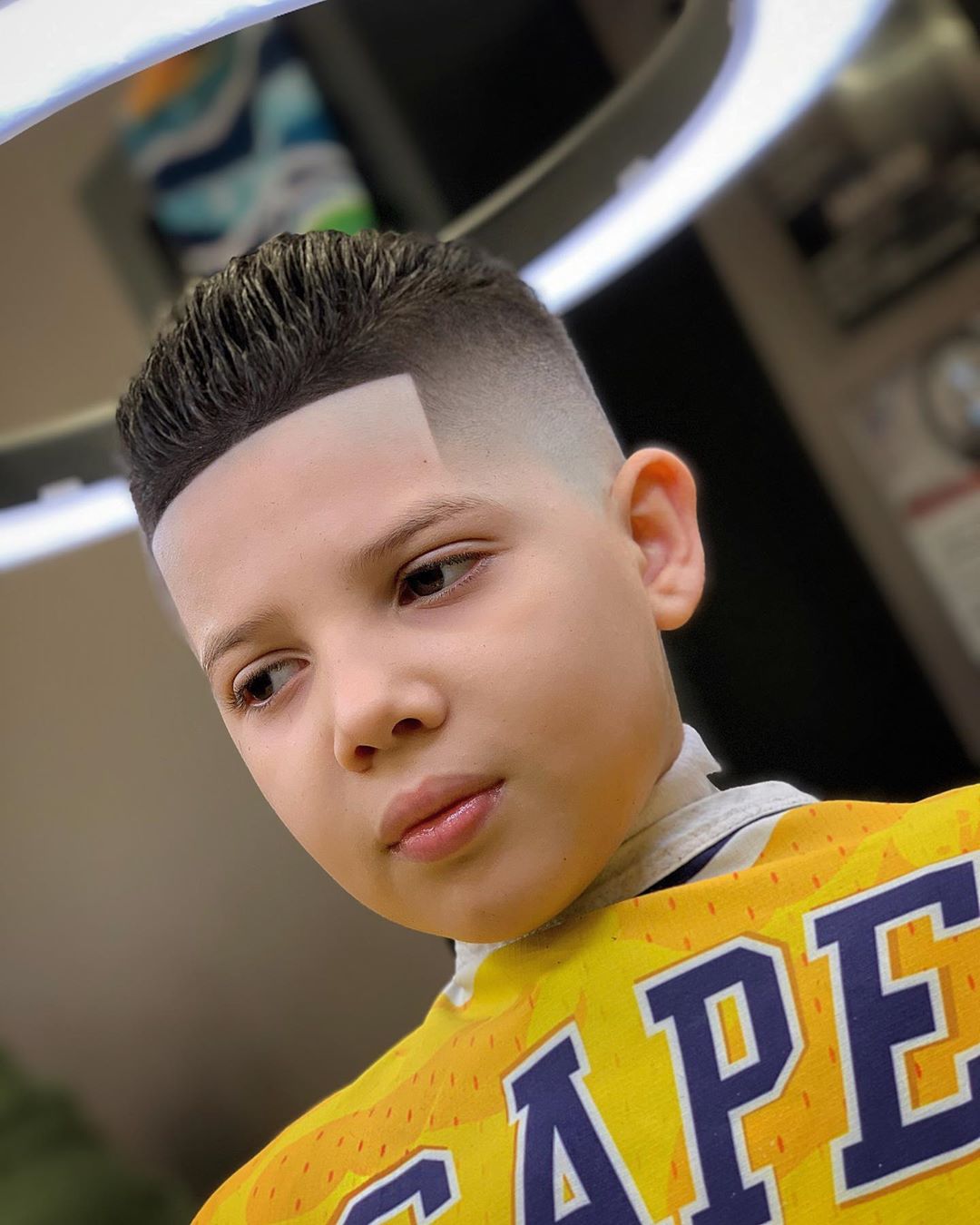 Boys can go longer in between haircuts with a faded haircut because it looks good and is easy to maintain. This allows for more money to be saved.
12. Low-Fade Skin And Curly Hair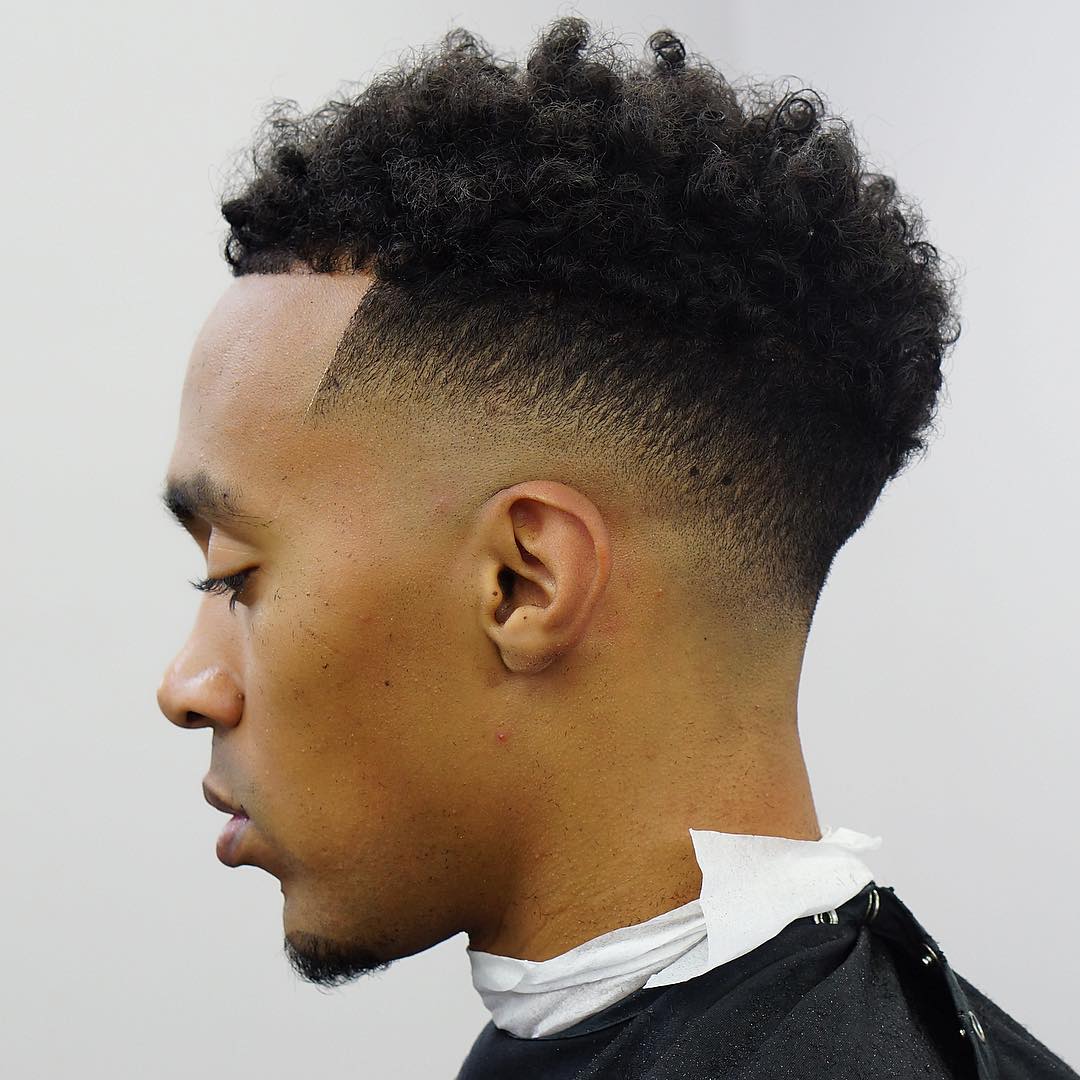 A skin fade on curly hair, especially tight curls, is modern. Curly and black males are wearing long hair this year. This trendy hairstyle has a drop fade and longer curls on top.
Related: Find Best Barber Shops Near Me (Search By Zip Code or City Wise)
13. Wavy, Balding, Fade-Cut Hairstyle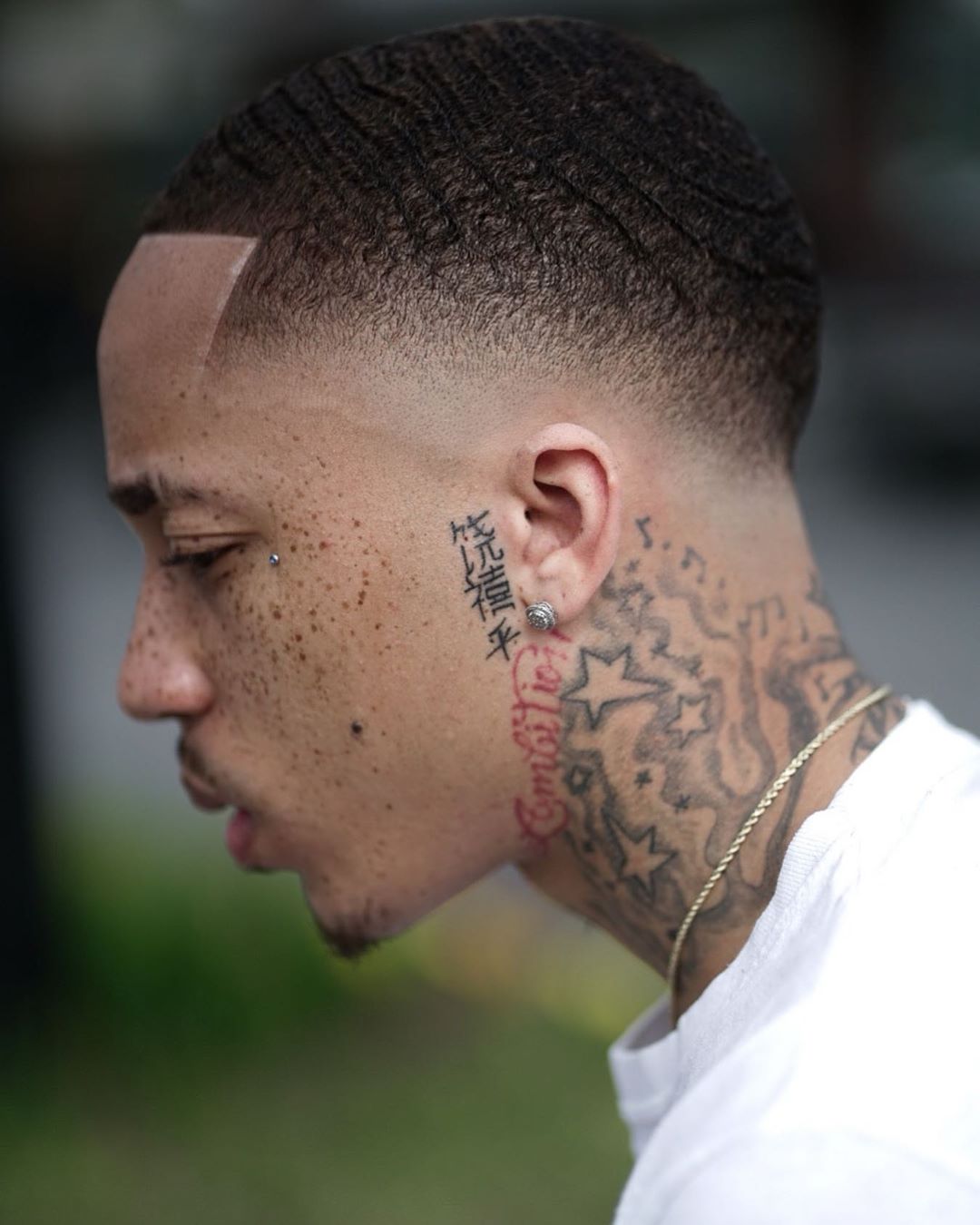 It is easy to make out this interesting combination of undulations, lines, and a fuzzy bald fade. If you are interested in trying out a new bald fade hairstyle, this may be an excellent choice for you to consider.
14. Thick Hair + Skin Fade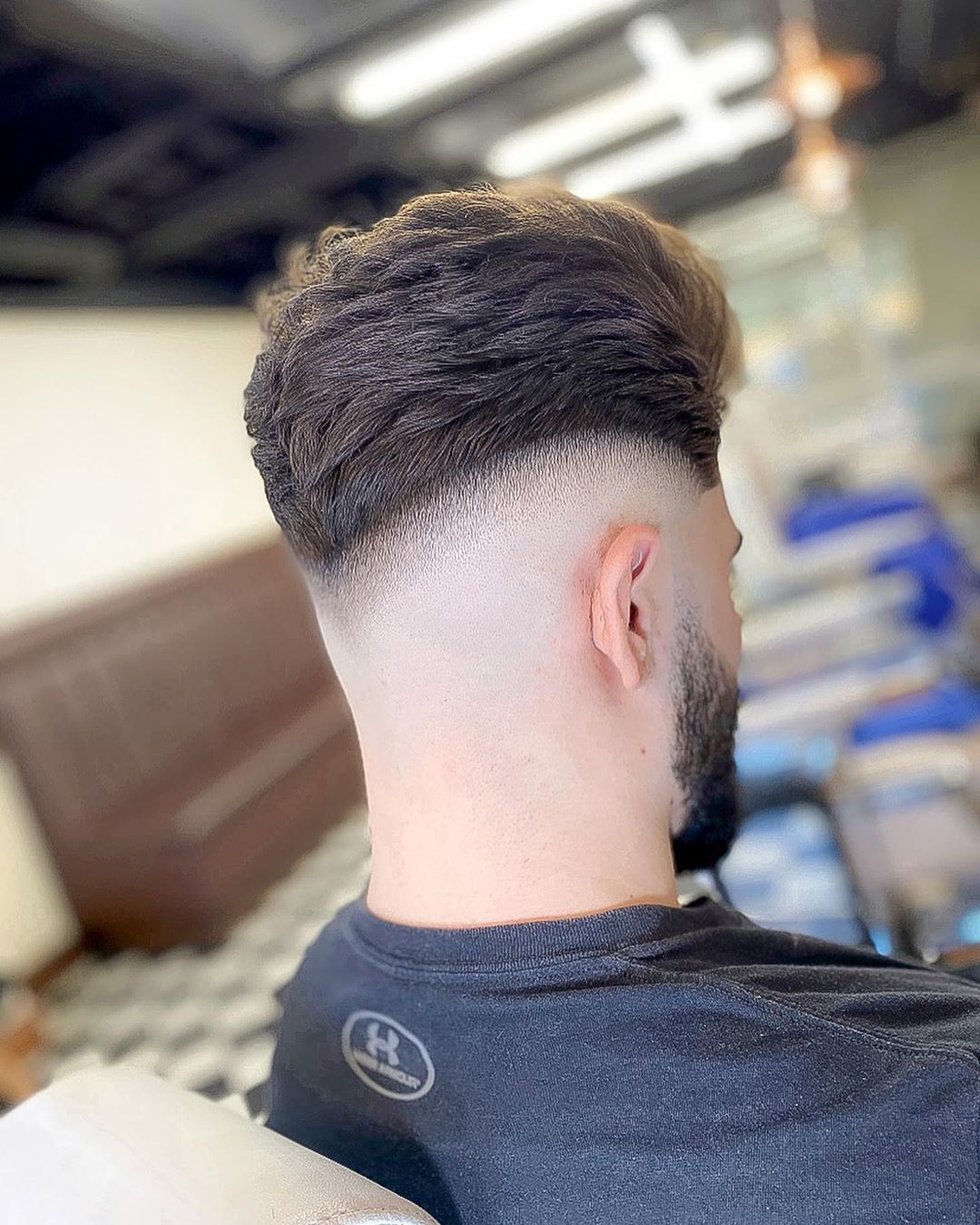 Please appreciate this final example of bald fade contrast. This effect is most obvious with a thick head of hair and a dramatic skin decrease. This variant terminates with a subtle V for emphasis.
Bald Fade Video Content